Social Distortion's Career
Group formed in 1979 in Fullerton, CA; recorded several singles in 1981; debut album, Mommy's Little Monster, released in 1983; signed with Epic, released Social Distortion,1990; live release, Live at the Roxy, released, 1998; Mike Ness' solo release, Cheating at Solataire, 1999.
Their early music was composed by Ness with lyrics by Royer and sometimes Corvin, and many songs were retired after only a few performances. After Corvin left in the fall of 1979 to attend graduate school at Bob Jones University, Ness recruited his high school friend Dennis Danell to join the band on guitar even though Danell had never played an instrument before. When Danell was brought in, the other members left as they did not want to wait for him to learn.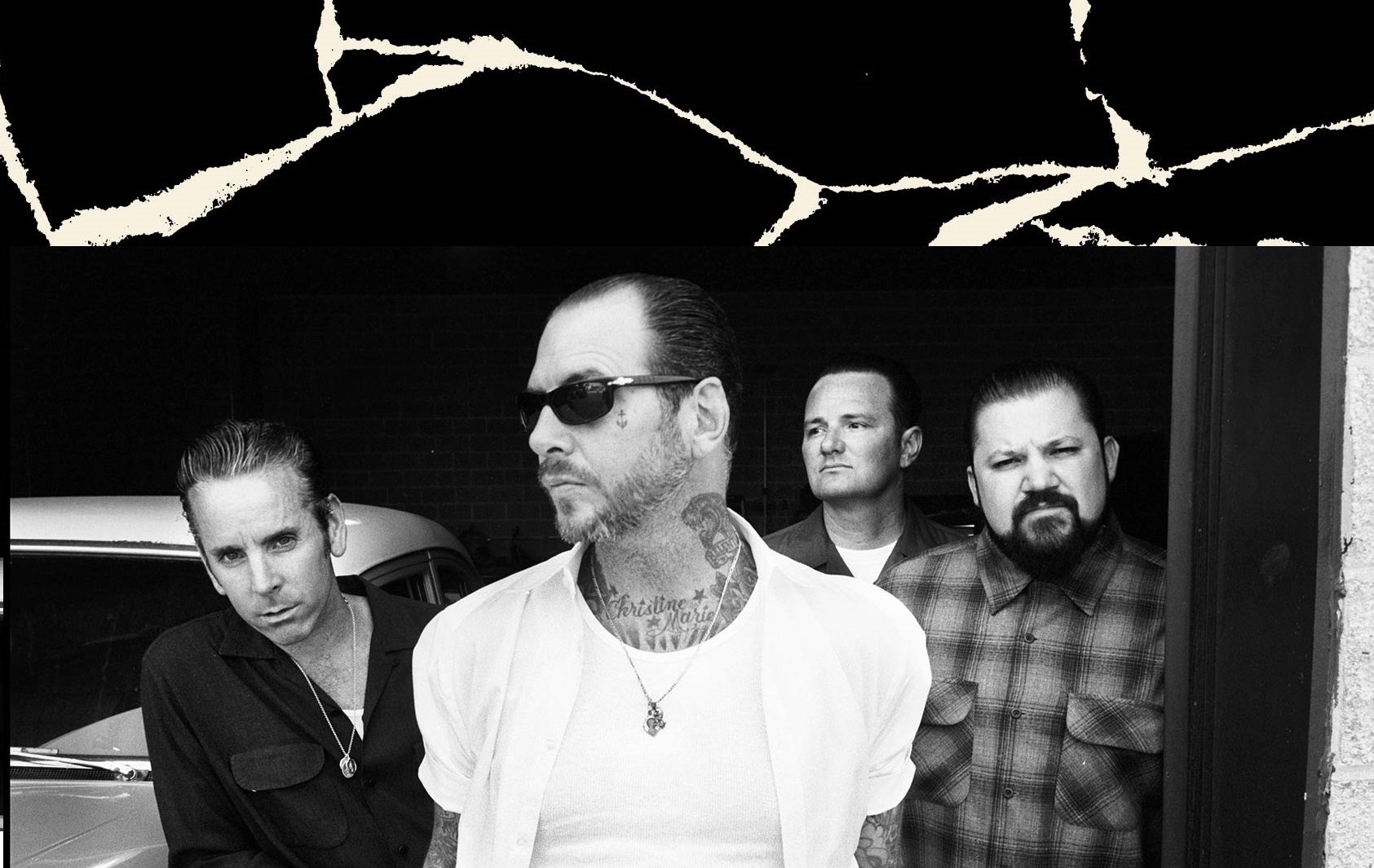 Selected discography
Mommy's Little Monster 13th Floor, 1983; released Triple X, 1990; released Time Bomb, 1995.
Prison Bound Restless, 1988; Time Bomb, 1995.
Social Distortion Epic, 1990.
Story of My Life…and Other Stories (EP), Epic 1990.
Somewhere Between Heaven and Hell Epic, 1992.
Mainliner (Wreckage from the Past) Time Bomb, 1995
White Light White Heat White Trash 550 Music/Epic, 1996
Live at the Roxy Time Bomb, 1998.
Sources
Books
Robbins, Ira A., editor, The Trouser Press Guide to `90s Rock, Fireside/Simon & Schuster, 1997.
MusicHound Rock, Visible Ink Press, 1999.
Periodicals
Rolling Stone, May 31, 1990, p. 34; July 9-23, 1992, pp. 32-3.